*looks around* Woha.. It's seriously time to post something here again! Come on people, come back to life!!
Anyway, just wanted to wish you all a Happy Easter! =D And give you this: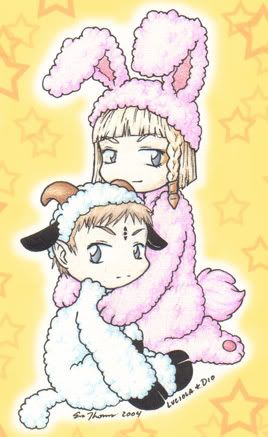 With Dio in the bunny costumes and the yellow background, it looked kind of Easter-ish, so I thought it fitted here. =) *hugs picture* It's so cute!
(I'm not the artist behind this picture, and I don't know who is. I can't find back to the side where I found it...)